Converting a 2' T12 Fluorescent Lamp to LED
Click this picture to view a m4v movie of the wiring detail before conversion.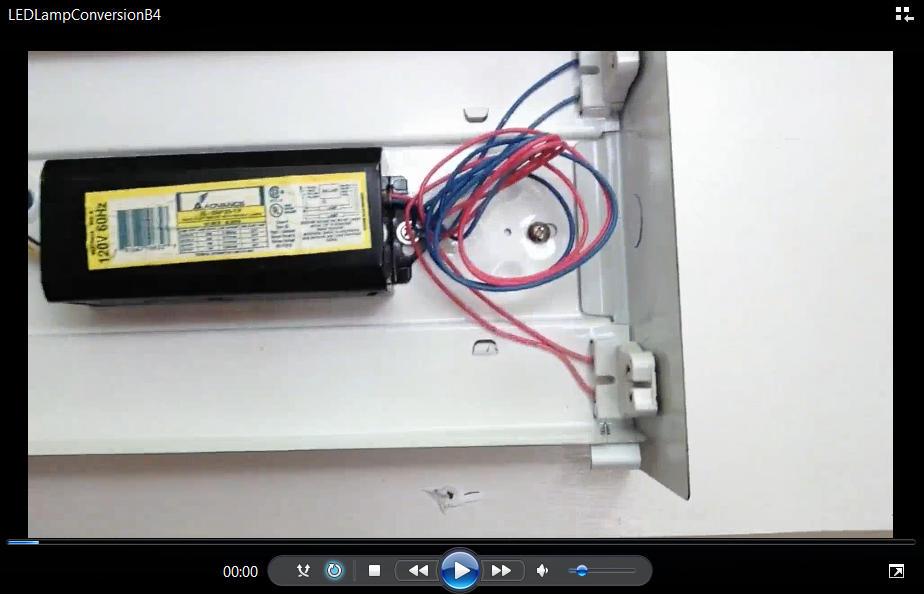 :
This is a snapshot of a 230 volt AC LED wiring diagram. 230VAC is used in commercial buildings. I have 120VAC in my home. The AC connection is the same, two points for each bulb with it's array of LED's.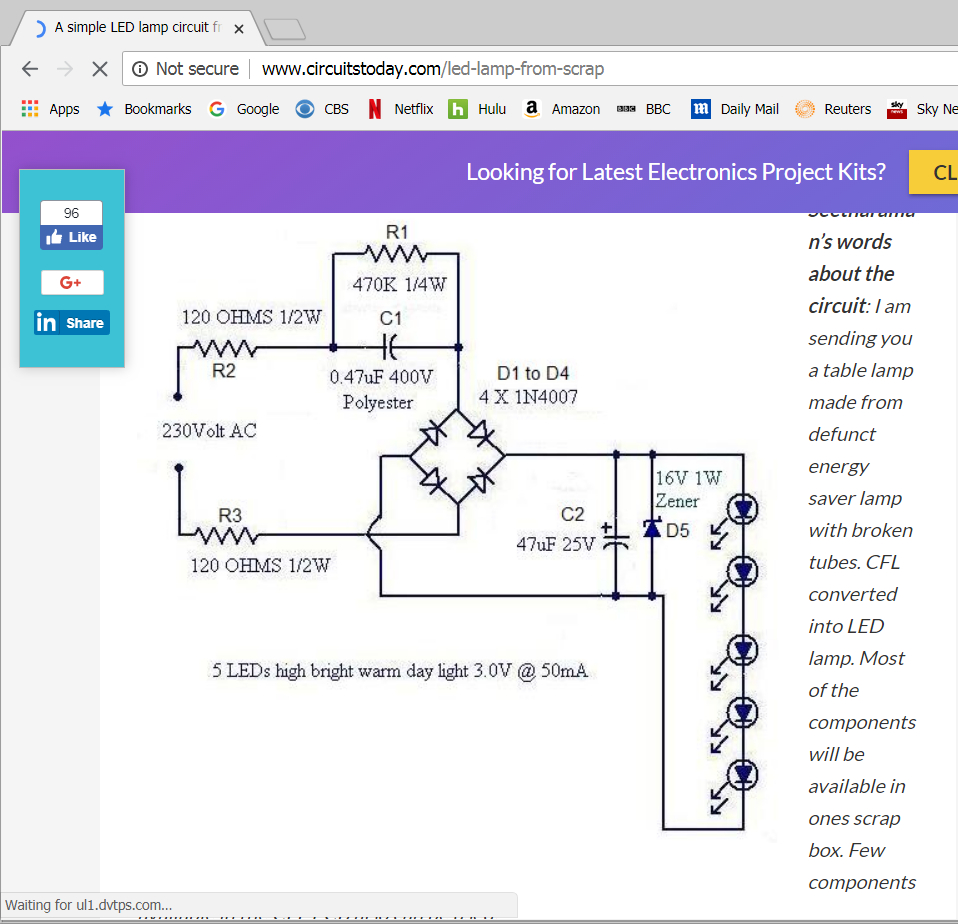 :
The Problem
Schematic_LED_Conversion-lifebulb-lbp8f1241b-installation.pdf
If you have an instant ballast the T8/T12 sockets are the incorrect type. They are shunted. LED bulbs require non-shunted sockets. I have a lamp that has instant start. I checked around on line and I can't find the same size 24" x 9". I can find 24" x 11+1/2", too wide, for about $100.oo. So I'm going to get four of the correct sockets and find out if I can replace the old ones with the new ones.
:
:
My schematic for the lamp wiring videos on this page.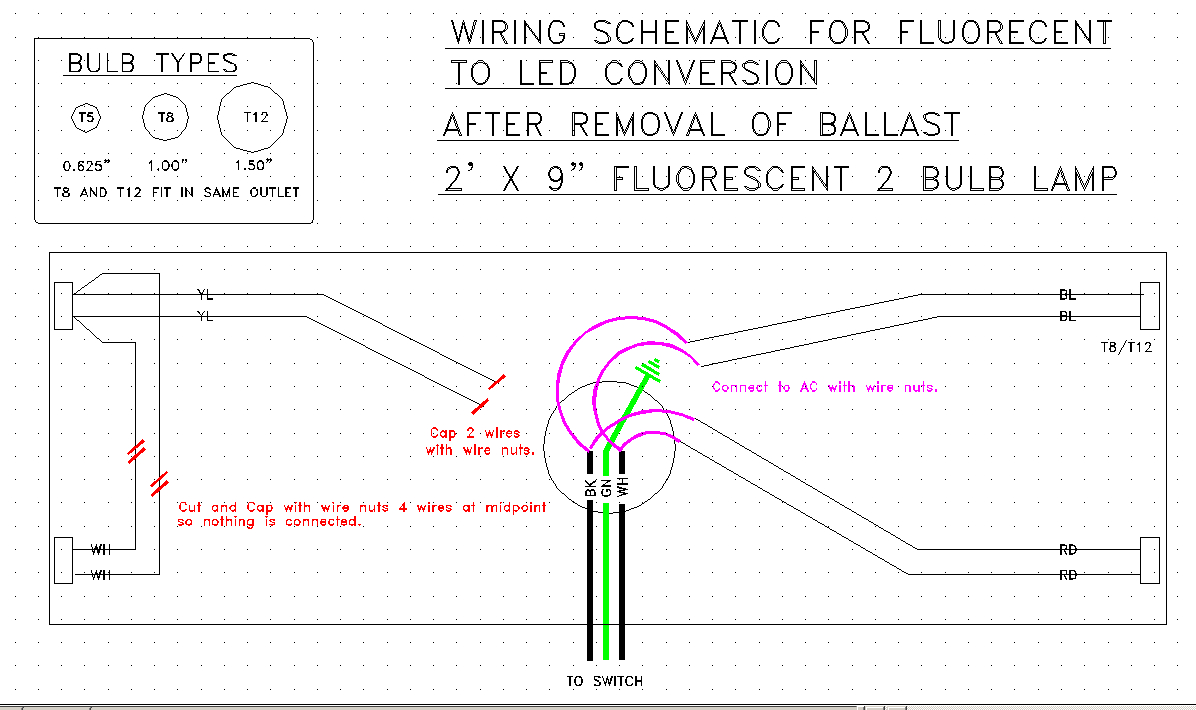 :
Pending order of parts.