Bathroom Rebuild 2013
Floor
Toilet Blow Up
I could not believe it. There was never any flange installed on the sewer. I bleached and re-bleached then dried this area several times over several days.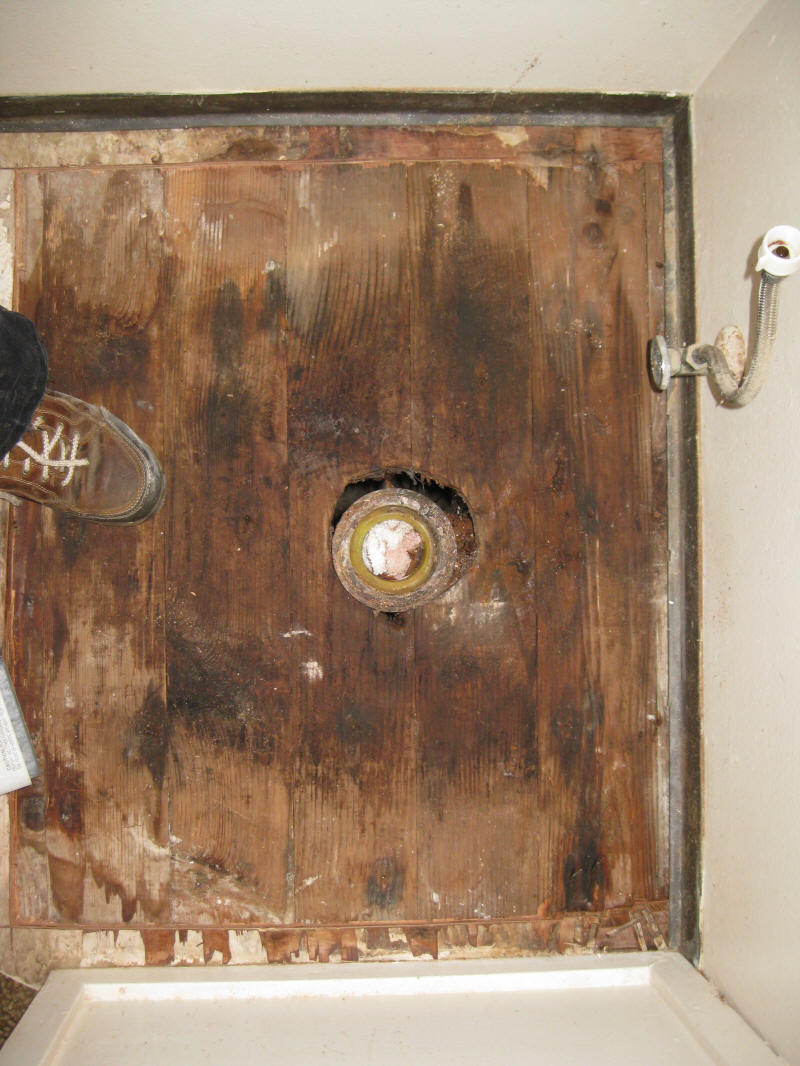 Dry Fit with Flange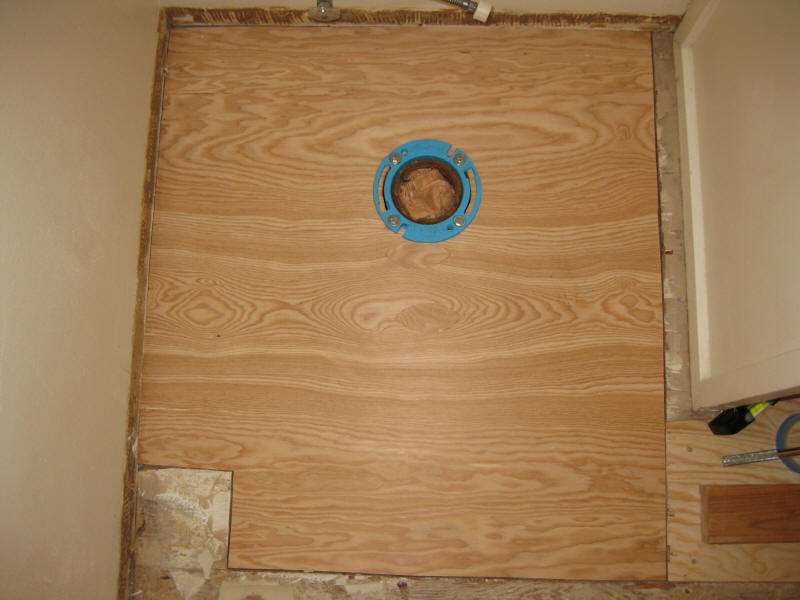 Floor Pattern
Tape some 24 x 36 bond together to make a pattern.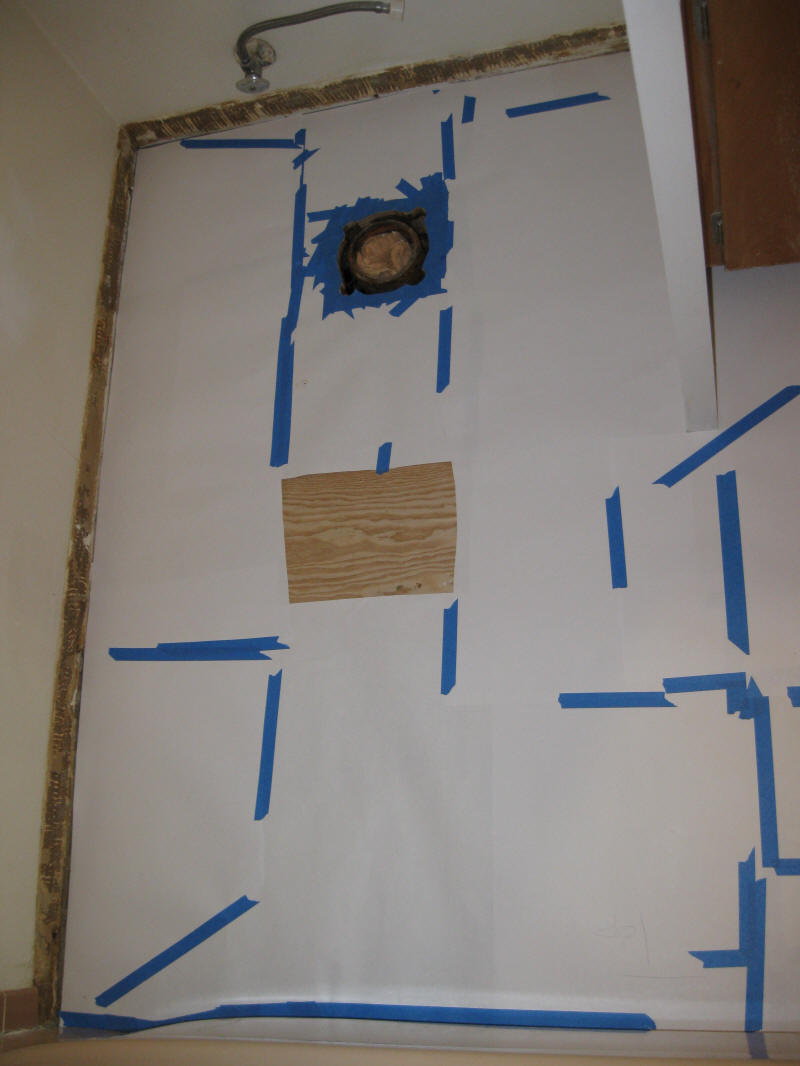 Floor Pattern Ready for Cutting.
Lay the pattern upside down on the upside down vinyl flooring.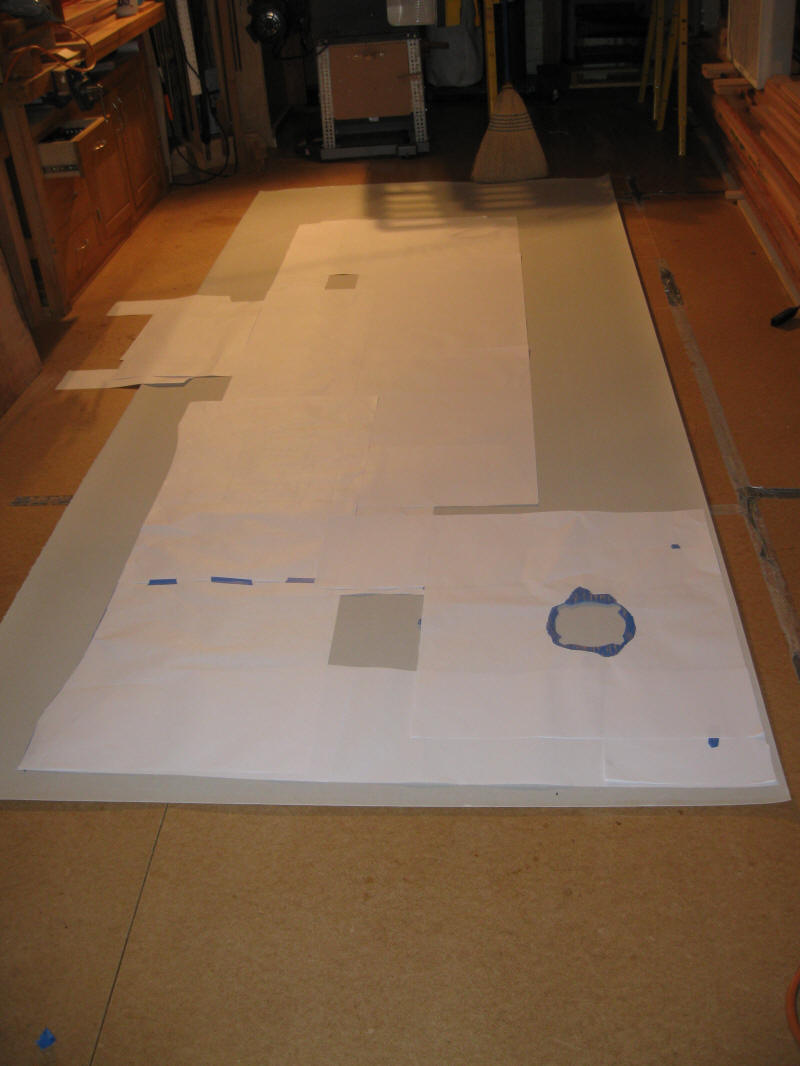 Vinyl Cut From Pattern
Cut it out.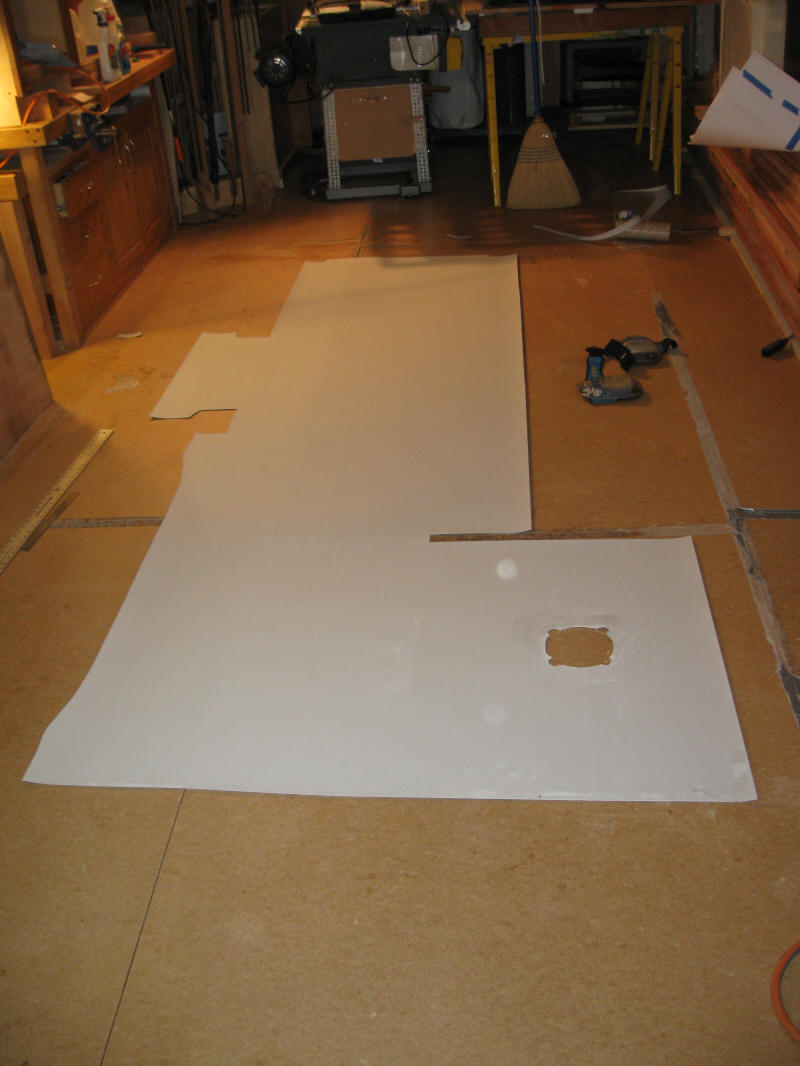 Lay it down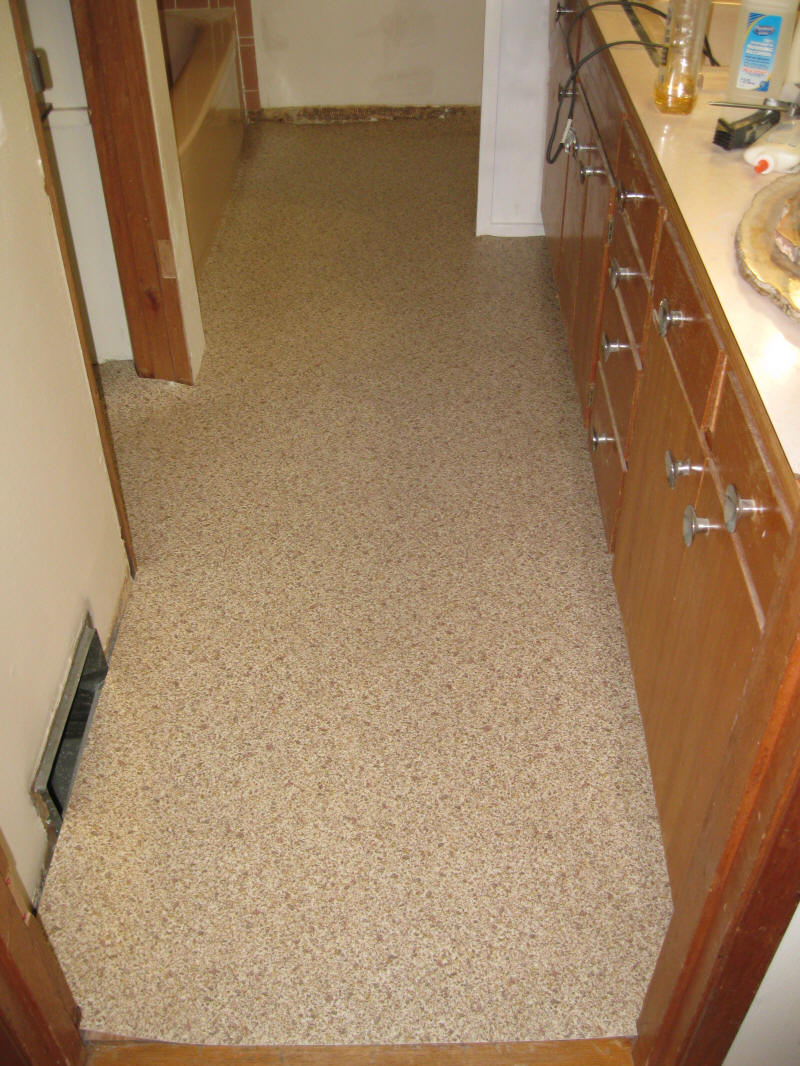 Glue Down
Roll back each half and apply the adhesive.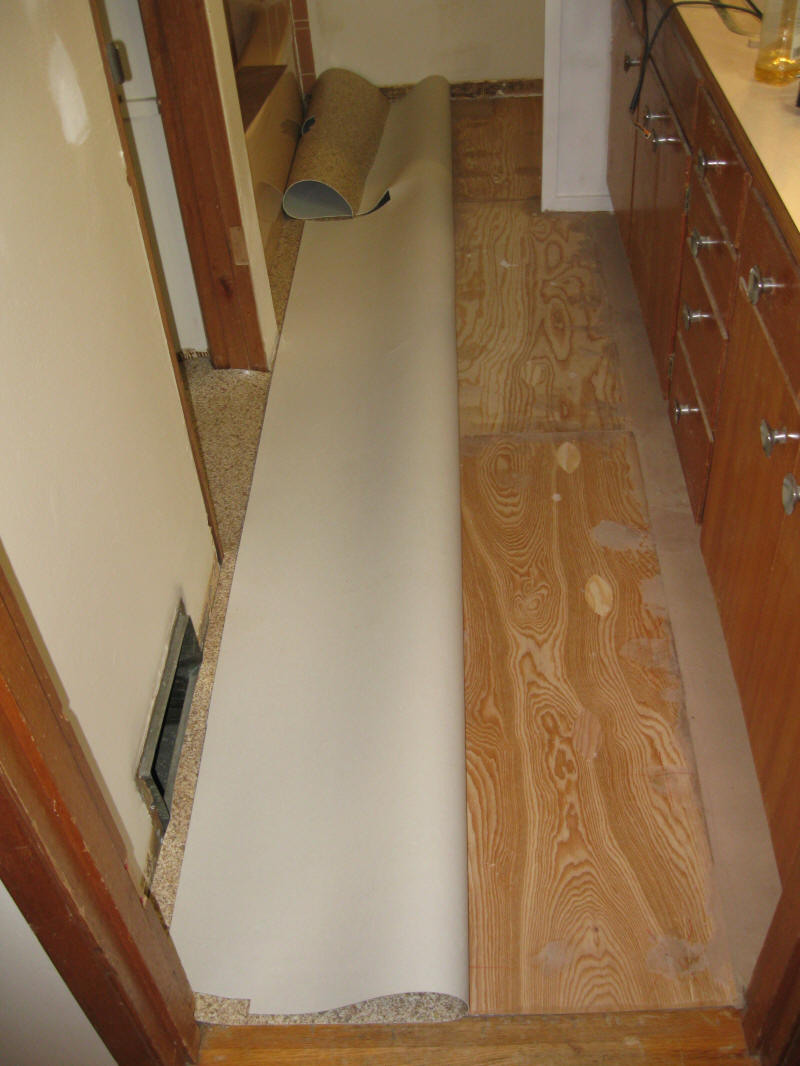 Roll It Down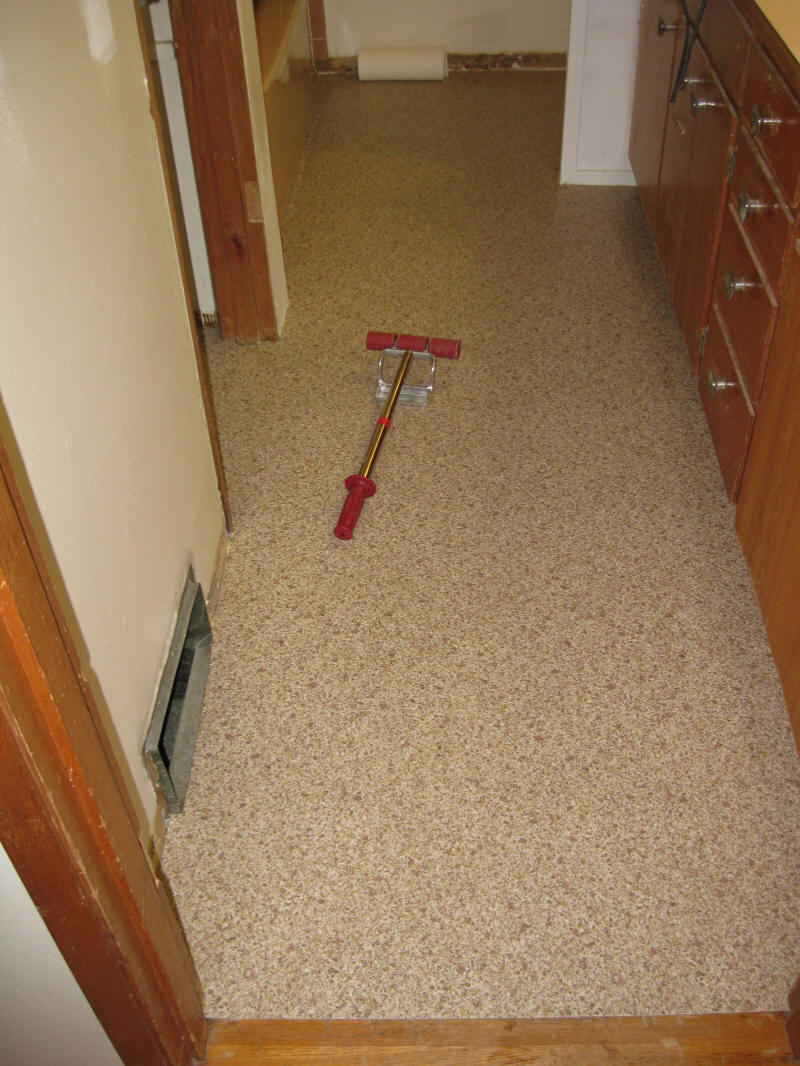 Toilet Flange installed