The Shed
Click on any picture to see full size.
The refurbishing of this old shed will take a few years. I'm only going to spend about 10-15% of the replacement cost to do this. I hope to get another 25 years out of this old thing.
First, I had to put a door on it (2006) and repair the floor near the entrance that had rotted out due to exposure. The following year, I laid 3/4" plywood over the existing floor. About two years later, I replaced the shingles and the fascia boards. Then about two years after that, I painted it. Later, I poured concrete around the perimeter of the interior to a level flush with the 3/4" overlay. I'm really going to miss that weathered look, All of this is really just lipstick.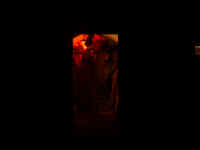 Paint
Built the door. Check. Placed new 3/4" plywood over the floor. Check. Replaced the roof shingles. Check. Painted the exterior. Check.
The shed was cleaned with a solution of 30% bleach, 70% water, and 1/4 cup trisodium phosphate then pressure washed. This was done three times. In total, I used one and a half gallons of bleach. I sprayed it on with a garden sprayer, let it set, then used the pressure washer to wash off the siding. The shed was left to dry for several weeks. I scraped off the old paint that had lifted and primed it with an oil base primer. The paint type and color used is the same as the house paint. I had a bumble bee hive to work around in the back. I have no issues with them. I'll have to paint the bottom row of shingle siding on the back of the shed next year. I first painted the door a purple. Oh no! So, I went with a red. Much better. The door paint is still sticky after three days. Something went wrong. I suspect a product incompatibility I'll give it two weeks. If it won't dry then I'll use a paint stripper and start again. After several weeks the paint has not totally cured. I may never dry, but it's not sticky so I'll let it ride.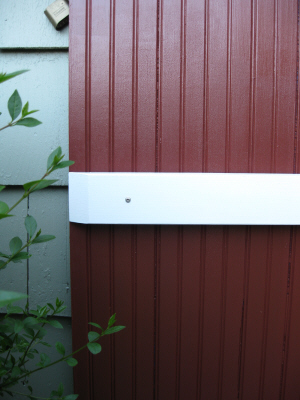 Inside Again
I may be guilty of watching too much DIY Network. The shed has unfinished walls. When I laid down 3/4" plywood on the floor in 2009, I butted it up against the 2x4s The plywood was put down to reinforce the old floor and its gaps. This year (2011) I'm using concrete to fill the gap between the plywood and the inside of the exterior wall. I used 2.25 bags of floor leveling concrete. Initially a lot of it went down the cracks . Next I used a bit of insulation foam into the big gaps. Then I mixed a batch of concrete that was stiff and applied it with a trowel. That will keep those roots out.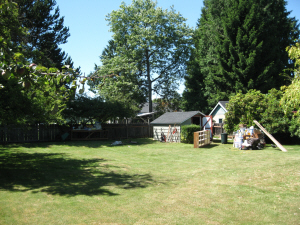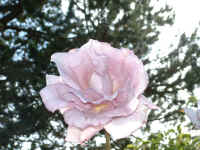 I use V2F to convert these movies so that I can imbed them in this html page.
07/02/2012 I updated to V2F4.
Give this page a moment to load, select a clip, and click play.
You choose... boring or meditative?
:
04/25/2018
Hot Day, Wet Spring
This is a non-imbedded player, a hyperlinked JPG to a MP4. I have moved away from a Java application towards HTML-5 with MP4 and user interfaces like Google Chrome and Apple.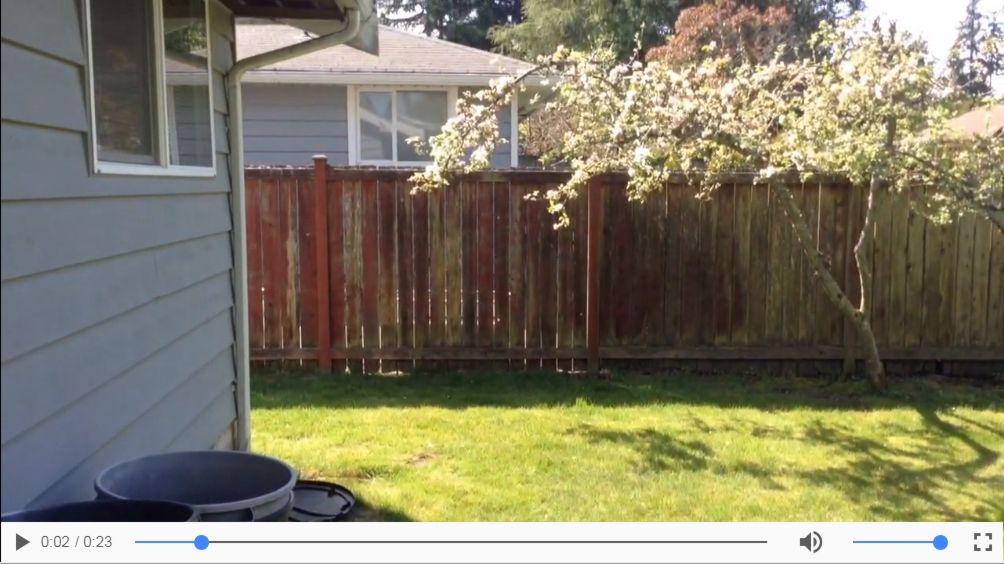 :
04/27/2017
Early wet spring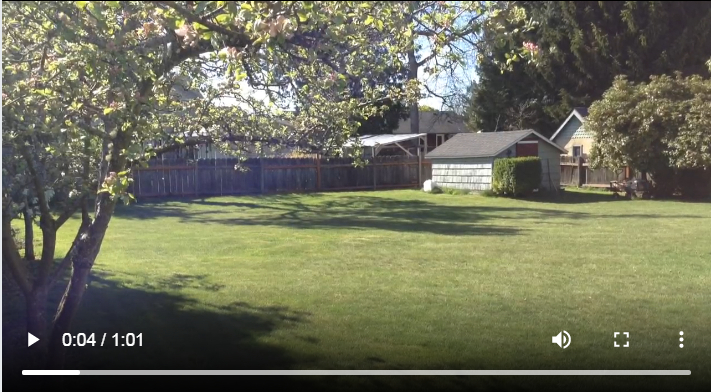 :
05/26/2014
Mower back.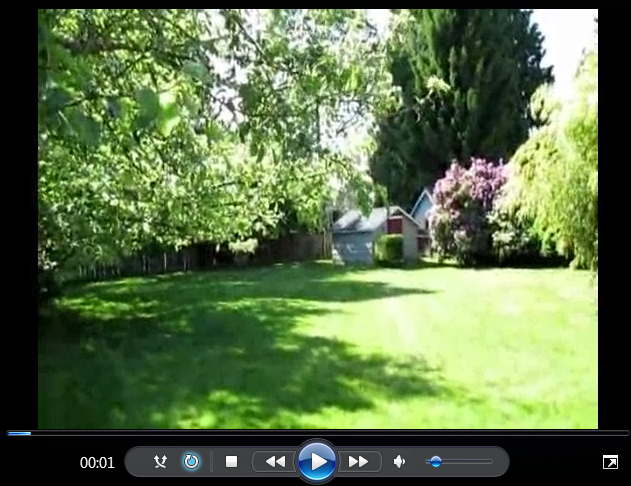 :
05/18/2014
Mower in the shop for a month.
That's 2 weeks of bamboo growth.
05/05/2013
Evening
:
07/07/2012
First cup in the morning.
:
04/22/2012
Third Mow
:
3/24/2012
First mow.
:
1/19/2012
:
10/17/2011
The V2F conversion to Flash compression hides the squirrel running along the ground at the base of the fence.
:
08/07/2011
:
:
07/25/2011
:
:
007/12/2011
:
It Rains Here
03/13/2011
:
12/25/2008 Christmas Day Snow
Yeah, that's my hand covering the top of the lens to keep the snow out.
:
The Day After the 12/17/2008 Snow.
:
More Fun!
The party is in the white tents behind the shed.
The ferry horn is free. The DJ was good.
:
Spring Party 04/26/2008
"That doesn't sound right."
:
Snow 04/18/2008
Shed Door: Benjamin Moore: Rustique AF-275
Rear Taper: Wenge AF-180
Siding: Custom 2-10-1729
:
Beds: 3

Baths: 1.5

Sq ft: 1,460

Lot: 10,454 sq ft / 0.24 acres

Type: Single Family

Year built: 1957

Last sold: November 01 1980 for $78,950

Parking: Carport


:::
Lawn Mower Craftsman 700 Platinum (2010) 22" Rear Wheel Power
::::
::::::
:
::
:::
::::
::::::
:
::
:::
::::
::::::
:
::
:::
::::
::::::
Anredera cordifolia
Madeira Vine
botanical name: Anredera cordifolia
family: BASELLAREAE
also known as
Lamb's Tails or Jalap
Soft, thick, fleshy, bright green, heart-shaped leaves alternately arranged. Stems with aerial tubers that are brownish in colour. Flowers are small, greenish-cream, cream or white in long sprays in autumn. Flowers are fragrant and numerous in dense clumps. Often found growing along fences - it has the ability to climb to 40 metres likes fertile soils.
Control
MANUAL
Plants can be dug up, but care must be taken as large tubers may break. All tuber material needs to be collected. Careful collection and disposal of aerial tubers is necessary if pulling vines down. Remove from site as much vegetative material as possible.
CHEMICAL
Spray with glyphosate in early autumn 1:50, scrape and paint stems. Lots of follow-up maintenance for up to five or 15 years.
Confusing Species
Piper novae-hollandiae Giant Pepper Vine (native)
Stephania japonica Snake Vine (native species)
Sarcopetalum harveyanum Pearl Vine (native)
Legnophora moorei Round-leaf Vine (native)
Other Information
Native to South America. It is best to not allow this plant to become too large before commencing treatment as the more mature plant seems to carry more tubers.
: